We're here to spark imagination, ignite creativity and inspire our community
IMAGINE - CREATE - INSPIRE
Masterton Theatre Company, founded on the principles of participation and collaboration, is the newest iteration of the region's most longstanding theatrical societies. MTC is looking to the future of performing arts in Wairarapa, driven by a passion for helping performers learn, grow and inspire others. 
In 2019, the members of Harlequin Theatre and MATS (Masterton Amateur Theatrical Society), voted to unite forces, creating a single entity that would ensure a bright future for performing arts in our region.  With a history dating back to the turn of the century, our hope is that this new relationship will ensure a long and successful future for our company.
Founded in 1909, MATS brought musicals to the stage for over a century, producing hundreds of shows over the course of its history. Harlequin Theatre, which was created in 1941 through the amalgamation of the Masterton Little Theatre Society and Masterton Playreaders Society, traditionally performed plays and was well known for their immersive 'How to Host a Murder' experiences. Both societies boasted large groups of Junior and Youth players as well as extensive costume wardrobes, carefully curated by hardworking volunteers. 
Unique but complementary offerings, paired with two groups of passionate performers was the perfect setting for success. We have combined our strengths and created a company that will continue to imagine the possibilities, create art and inspire people everywhere.
We produce multiples shows a year for all ages groups, we host workshops and also socialise as a company. We hire our fabulous costumes that span the decades,  get together for sing-a-longs and welcome new members to come and try it all for themselves. If you have any questions we encourage you to  get in touch with us.
We are supported by: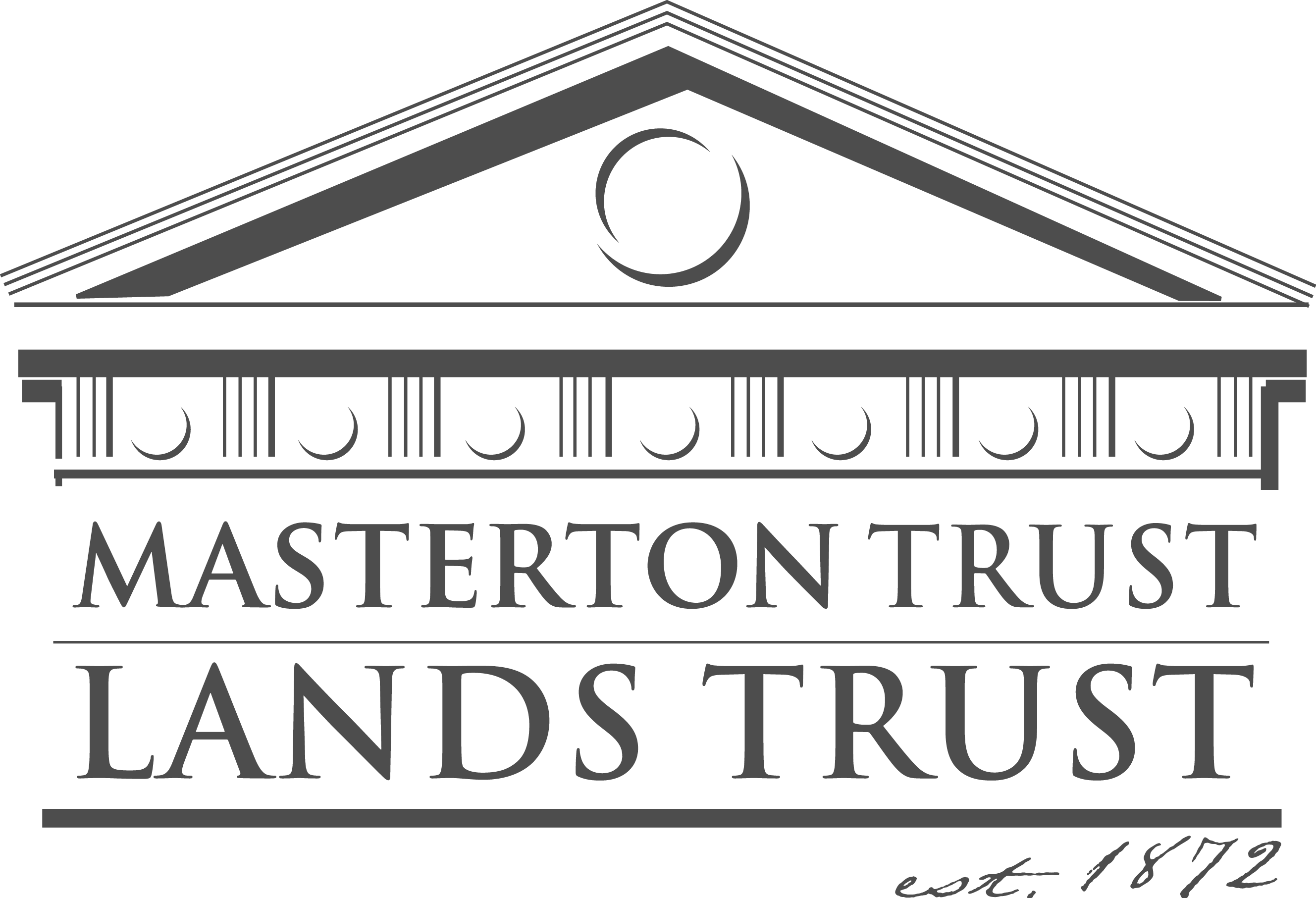 Audition Call!!
Auditions called for this Olivier Award-winning comedy and one of the West End's longest running plays.
3 talented Actors of any gender or age required
All of Shakespeare's plays in 97 minutes - a feat undertaken only by all the bravest, most skilled and arguably slightly mad actors.
This play will show your slapstick, physical theatre, comedic and improvisational talents.
A strange sense of humour will also help.
Scripts are available from St Patrick's School office from 8.30 -3.30. Or contact Chris = 0273512879.
Auditions at Harlequin Theatre, Dixon Street, Masterton.
Sunday 8th October 4.00pm.
Director: Richard Brooks 0210573920
""The funniest show you are likely to see in your lifetime " - Montreal Gazette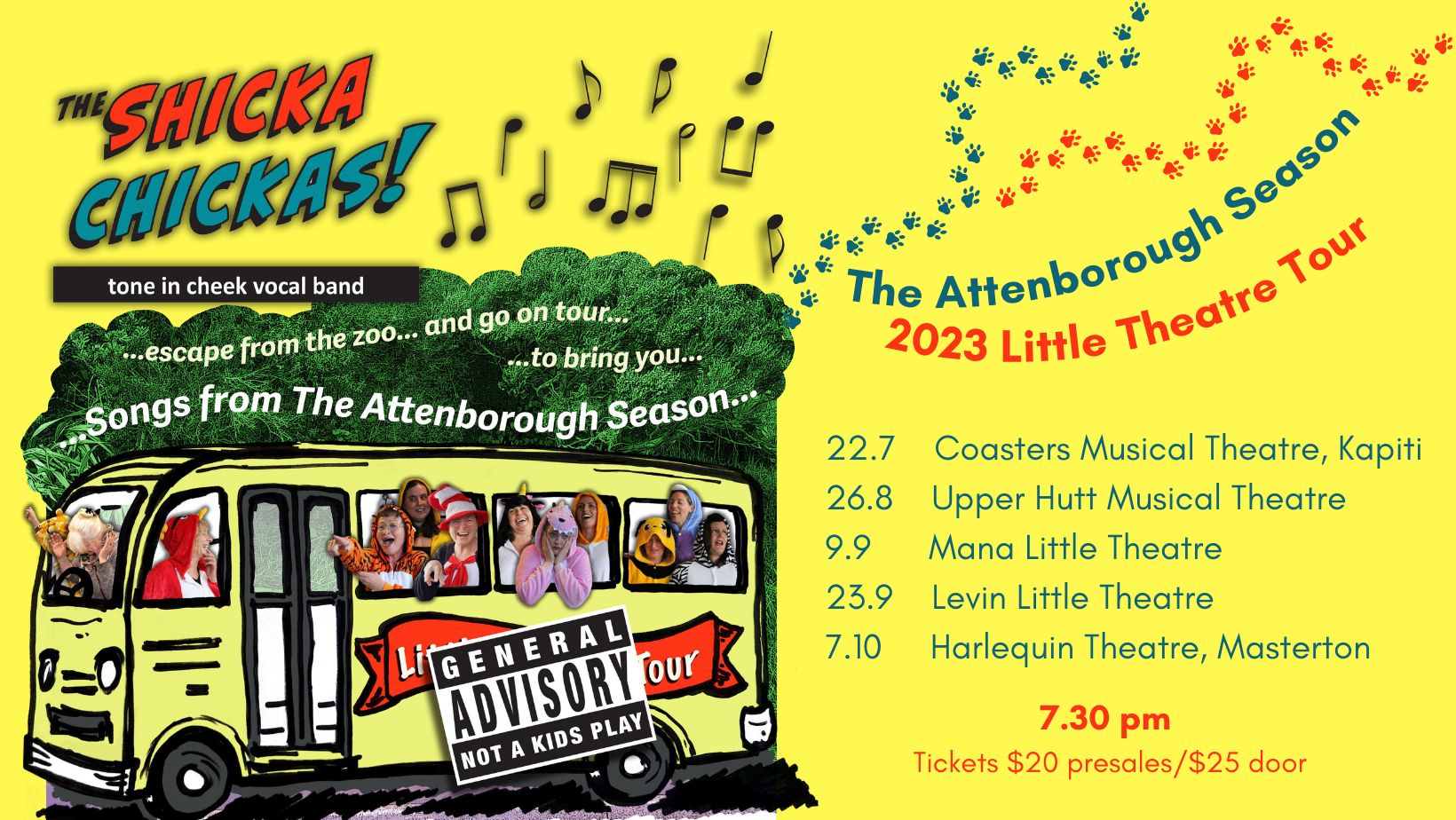 The Shicka Chickas
The Shicka Chickas - a tone in cheek vocal band are thrilled to announce a tour of "The Attenborough Season."
You got it! Songs about animals!
The varied repertoire and arrangements ensure something for everyone.
Yep - from our grungy version of Led Zep's Black Dog, to a lovely choral arrangement of The Beatles' Blackbird - we'll help you truly appreciate what vocals can do.
Our last little theatre tour was popular as heck with the people that came along - and that wasn't even about animals. It was about destinations... yawny yawn... I'm not serious - they were fabulous gigs!
We love utilising these theatre spaces - they're versatile - well maintained, loved and super good sonically. And that means you get to hear the subtleties of the arrangements. We might even tell you some secrets!
Came and see us? We love it when you do!
The Shicka Chickas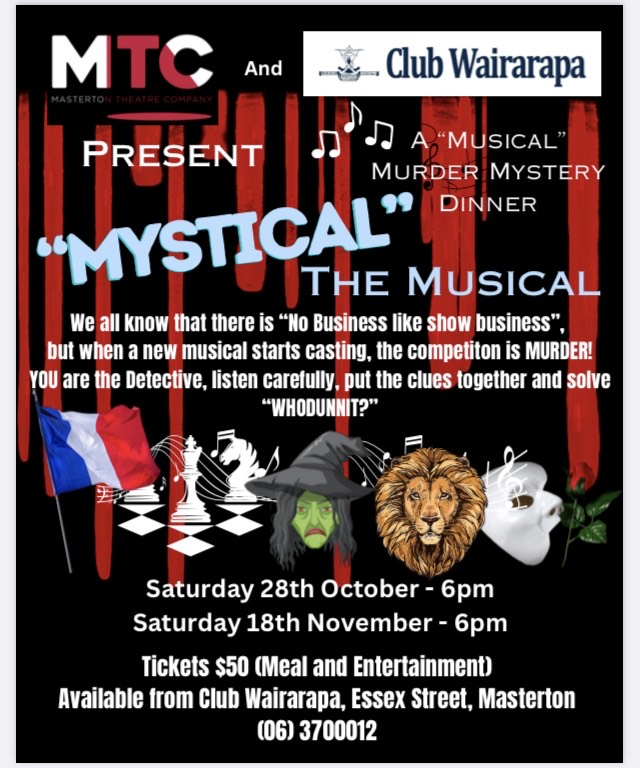 Murder Mystery
We all know that there is "No Business like show business",
but when a new musical starts casting, the competiton is MURDER!
YOU are the Detective, listen carefully, put the clues together and solve
"WHODUNNIT?"
Saturday 28th October - 6pm
Saturday 18th November - 6pm
Tickets $50 (Meal and Entertainment)
Available from Club Wairarapa, Essex Street, Masterton
(06) 3700012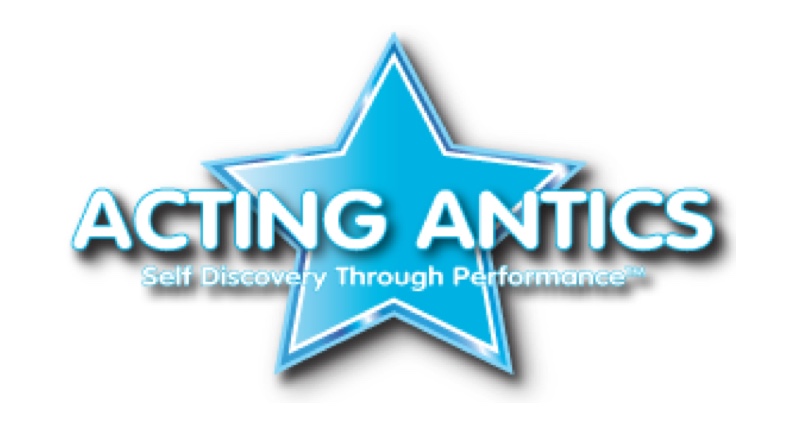 Acting Antics
Acting Antics is a structured program that takes place over the course of the school holidays.
A group of children and work through the holiday to practice and then perform a play for their friends and family. 
This is a great way to introduce your children to the stage in one short block that lets them get a taste for being on stage. 
Send an email for more details. 
This membership is for those aged 18 years and under and costs just $20 annually.
This membership includes full voting rights as well as discounts on show tickets and costume hire.
As a member you have voting rights, 20% discounted tickets and discounted costume hire.
A family is considered 2 adults and 2 children or 1 adult and 3 children. Extra children can be added. 
Fancy putting on the ritz in one of our fantastic costumes that span periods and themes?